Mushroom Popcorn SEO
Jumbo mushroom popcorn is not your typical popcorn—it's bred to produce enormous, round kernels that make it popular for adding delicious toppings and coatings.
Add caramel, cheese, chocolate or other coatings to the huge, beautifully popped kernels, and you have a perfect jumbo-sized treat for gatherings with family and friends.
Popcorn County USA can economically ship large volumes of this popular popcorn anywhere in the United States or internationally in sizes from 2 pounds to huge 50-pound packages.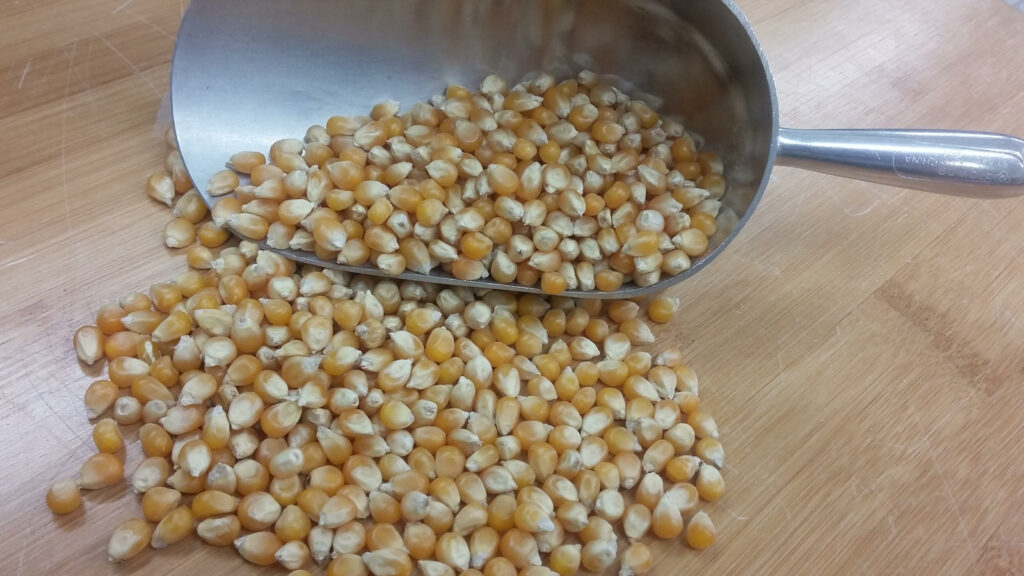 We ensure our jumbo mushroom popcorn meets the highest standards of quality:
All natural
Minimal un-popped hulls
100% whole grain
Gluten-free
Non-GMO
Special blends available
Our tasty popcorn is one of our most popular brands, thanks to its pleasing texture and flavor that one happy customer has called "over the top." It's enormous both in size and flavor—you'll be surprised how it makes theater popcorn seem tiny!
For best results, we recommend using a hot-air popper rather than oil to maximize the number of ball-shaped kernels to achieve the best results. The higher temperature of an air popper makes sure you get the huge, aesthetically pleasing popped kernels that are ideal for flavor-filled topping and coatings.
Like all of our products, our popular jumbo mushroom popcorn is raised with ethical, green farming practices so you know you are eating food grown with care of the Earth in mind.