Happy Customers & Employers
Read what clients and coworkers have to say.
Book Editing
---
I needed an editor, and I turned back to the man who so capably edited my first memoir, Robert Fraass. He has the gift of handling the writer gently while wielding a sharp surgical knife with a manuscript's words. Poor Robert, I foisted my sloppy writing on him. But he worked magic, and without removing any story, he tightened my narrative by 7,730 words. My manuscript was 8.1 percent lighter!
Monica Lee
Author of "Home Sweet Church" and "The Percussionist's Wife"
I couldn't have found a more suitable fit than Robert when searching for an editor for my published book. Not only is he concise and thorough, but he also laid out an excellent schedule that worked quite well for both of us. His communication throughout the entire process was stellar. Robert went above and beyond every expectation that I had for an editor.
Sharon Henderson
Author of "How I Lost 200 Pounds in One Day!"

Book Ghostwriting and Project Management
---
As a business owner with multiple employees doing business in 49 states, finding time to write and publish a book would be a monumental task. I needed help.
After years of investigating, I found Robert Fraass. He fully assisted me in writing my book. I truly appreciate that he was extremely detailed and stay motivated to keep the project on schedule.
Robert's professionalism delivered a product beyond my expectations. Not only does Robert have outstanding writing skills, but he also did extensive research to verify facts and other data. He also researched my ideas to include more details. Robert managed the project perfectly to completion. Without Robert, writing and publishing a book would still be on my 'wish' list."
Jerry Hraban
Author, "Extreme Producers: Their Insights and Secrets"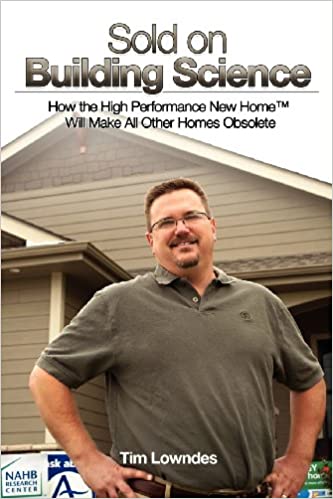 Robert wrote a book for one of my clients. It was a very involved process. Robert definitely led the charge, kept on deadline, and went over and above the call of duty when working with the publisher on final drafts."
Joseph Frost
President, yorCMO and Frost Media Group
Magazine Writing and Editing
---
Robert is an all-around pro. His experience working at all types of publications, serving a variety of audiences and wearing the hats of editor, reporter, freelance writer and more means he understands the needs of everyone in a story's production and can deliver with an insider's knowledge of what works.
Trevor Meers
Former Executive Editor, Midwest Living
Robert has the incomparable ability to construct compelling stories from submitted articles that were often sparse in detail and lacking in emotion. This proved to be essential skill especially when communicating (effectively) with our benefactors. Robert is a model of journalistic integrity, always driven by quality — not quantity.
Jeff Norton
Marketing and Development Director
Missionary Society of St. Columban
Email Marketing, Blogs and SEO
---
Robert is an excellent writer and always meets our deadlines. He's responsive and easy to work with. We will continue to work with him in the future and continue to give him even more business.
John McMillan
Account Director, Vyral Marketing
I have had the pleasure of working with Robert in several capacities for more than 10 years now. His ability to write for multiple audiences is a major asset for my interactive agency. Robert writes in a clean, authentic, to-the-point style. Robert is always professional, timely and delightful to work with. I have the highest regard for Robert and his work. I highly recommend him for any technical or creative writing and editing projects.
MJ McBride
Founding Partner, REBEL Interactive
Proposal Management
---
Robert was a pleasure to work with! During my time working with Robert, he managed the RFP process for enterprise-level clients from start to finish. His professionalism efficiency and constant communication help the team delivered the final RFP prior to the deadline.
I highly recommend Robert for a financial marketing project manager, group manager/leader roles.
Tony Abbas
Community Relationship Manager
First United Bank & Trust
Robert is an excellent writer and editor, using his expertise to convey the selling points a company wishes to feature. He is not afraid of the hard work involved in researching technical aspects of a complex product or service in order to accurately describe why customers should choose it over that of a competitor. He delivers projects on time and with high quality. In a manager role, his years of experience help him coach junior staff to reach their best performance.
I highly recommend Robert for roles as a proposal manager or similar positions.
Tamara Kaup
English Writer and Editor
Xi'an Jiaotong-Liverpool University