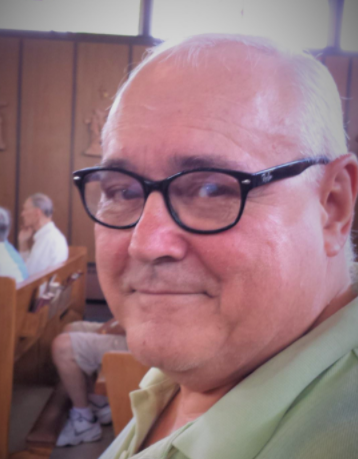 A Columban priest gives poor and neglected children in the Philippines shelter and educational opportunities through his foundation
I had attended Mass at a humble Catholic chapel in Ozamiz City, the Philippines, by the Mass's celebrant, Columban Father Don Kill, with an invitation to dinner to follow. When Fr. Don and I entered his nearby home, I was unprepared for the beehive of activity: Filipino children and young adults either playing or working to prepare dinner.
"Who are all these kids?" I asked. "Neighborhood children?"
That's when Fr. Don shared his story of how these young people, all 21 of them currently, came to live in his 1,800- square-foot home.
They, indeed, were from the neighborhood or surrounding areas in Ozamiz, a city in the northwest part of the island of Mindanao. And all, he said, had some unfortunate background.
Most of the house residents came from families in which one or both parents were mired in alcohol and or drug abuse; some have serious physical impairments; some were street children; one boy had his father killed in a bar fight. In short, all had nowhere to go except for the fatherly concern of Fr. Don.
Each year, Fr. Don invites four or five such young people to stay, get their lives together and complete their education through a program that has become known as Balay San Columbano, the House of St. Columban.
Fr. Don has set up the Balay San Columbano Foundation, Inc., to provide these young people with safe shelter, food, clothing and education. It makes for an unconventional family: the gray-haired priest from Ohio with the commanding physical presence and the Filipino children and young adults (who call Fr. Don "Lolo," which means Grandpa) living together, sharing chores, doing homework, and working together to create a better life.
Not all the residents live at the home long. Some, Fr. Don says, are booted for discipline problems. Others stay until they find their way and then make room for other young people seeking help. But no one, he said, is ever turned away in a time of crisis or is returned to an abusive situation.
As children of alcoholics, there is always a need for the residents to be consoled or counseled. Many attend 12-step meetings such as Al-Anon, the Alcoholics Anonymous offshoot for relatives and friends of alcoholics. There are also fun activities, like movie nights and soft drinks and popcorn following Friday evening Mass.
Stories Of Tragedy & Hope
As I was introduced to the house residents, they told me with pride about their studies. All the children attend elementary or secondary schools or college. Their stories are sad and hopeful at the same time.
Twelve-year-old Aldyn attends the Ozamiz City School of Arts and Trades. Her mother makes a small salary, but her father was killed in a political dispute in their hometown.
Fifteen-year old Glaiza also attends the arts and trades school. Her father died when she was 5, and her mother makes less than 4,700 pesos (about $100) a month.
Nineteen-year-old Michael studies electrical engineering at Misamis University. His parents, who have 12 children, are farmers with no money to pay for his schooling. Fr. Don's program provides Michael the opportunity to rise above a life of poverty.
Many others in the program have graduated from high school or college and now have the opportunity for a new life—for new hope—thanks to Fr. Don and the Balay San Columbano Foundation.